From: [email protected] <[email protected]> On Behalf Of [email protected]
I am delighted to introduce the new National Forest for Wales team who are based in Natural Resources Wales.
Stacey Delbridge, is the Team leader and there are six National Forest Woodland Liaison officers based in each of the Area Statement regions. The team will facilitate and enable woodland owners with their ambitions to create and enhance woodlands in accordance with the National Forest Outcomes and help to bring woodlands into the National Forest for Wales Network via the status scheme.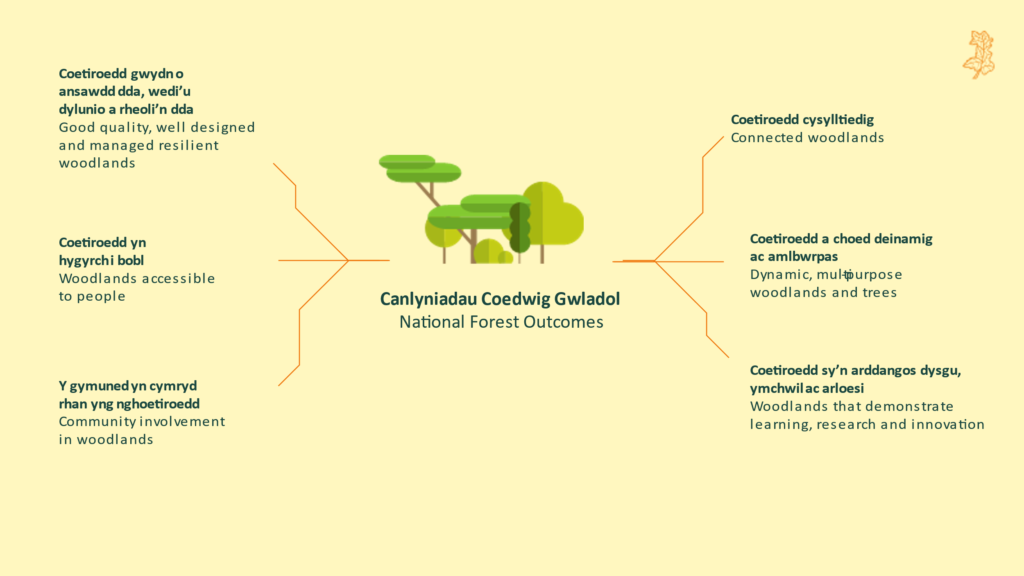 The National Forest for Wales is inclusive, it covers all woodland types and settings. Woodlands will be recognised as National Forest sites by demonstrating they meet the three essential outcomes (left hand side) and at least one desirable outcome (right hand side) from the six above. The status scheme is currently in development and is due to be launched in the Spring.
There is funding available via different options to help with meeting the National Forest outcomes and the team can signpost woodland owners to relevant schemes and support applications to the Woodland Investment Grant.
The team would like to work with you to help expand the National Forest for Wales network, please contact Stacey Delbridge [email protected] to connect with the team.