Ilston Community embraces three wards, Ilston, Penmaen and Nicholaston and within these the communities of Perriswood, Nicholaston, Penmaen, Parkmill, Lunnon and Ilston.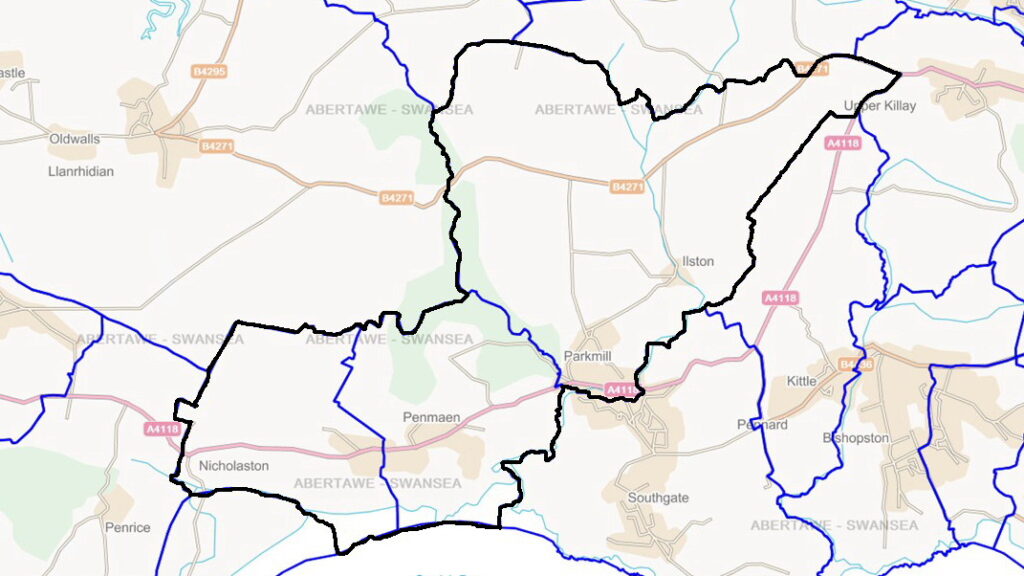 Our environment is both varied and special.  There are three Woodland Nature Reserves, one site of Special Scientific Interest, one Special Area of Conservation and one National Nature Reserve.
We have diverse sites of archaeological and historical interest, in no particular order:
Cathole Cave, to be found on the side of the valley in Green Cwm.  The cave is a deep triangular fissure penetrating the hillside and narrowing towards the top. It has two entrances, with a natural platform outside the larger of the two.The cave was used as a shelter by bands of Mesolithic hunters and as a Neolithic ossuary.
Neolithic burial chambers, also in Green Cwm, Parc Le Breos and not far from Cathole Cave you will find the 'Giants Grave', this megalithic chambered tomb was built around 6,000 years ago during the early Neolithic.  On a smaller scale is a Neolithic Chambered Tomb on Penmaen Burrows.  Two rectangular chambers and an entrance passage are exposed in a hollow below a large dune.
The site of the first Baptist Church in Wales (1649-60) may be found in Ilston Cwm.  The Chapel of Trinity Well was founded by John Myles.
More places and their 'What3Words' locations are to be added.